negozee partners with CPA firm Boos & Associates to support Latino business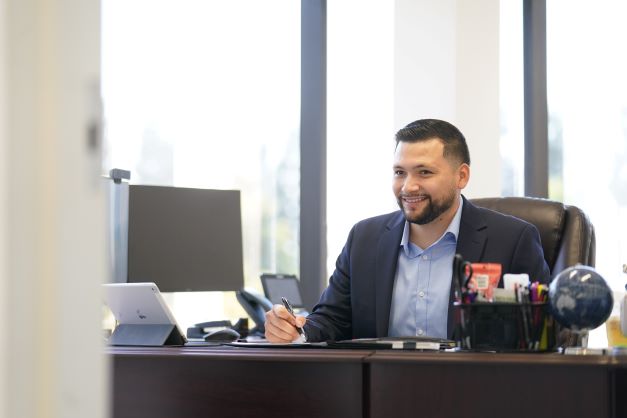 According to research from Stanford University, there are nearly 5 million Latino businesses across the United States generating more than $800 billion in annual revenue. Many of these businesses were open and operating during the pandemic and may be eligible for the Employee Retention Tax Credit (ERTC).
Unfortunately, due to lack of ERTC information in Spanish, many Latino immigrant entrepreneurs have not applied for the credit yet.
To reduce this knowledge gap and get these entrepreneurs the money they deserve, negozee has partnered with Boos & Associates!
To kick things off, negozee and Boos are hosting an educational webinar on the Employee Retention Tax Credit on March 8.
Based in Fresno, California, Boos & Associates provides professional services in such specialized areas as income tax compliance and planning, tax provision services, hiring incentives and tax credit studies, representations before the Internal Revenue Service and Franchise Tax Board, estate planning, business and management advisory services, and outsourced accounting and tax services.
As the preferred Employee Retention Tax Credit service provider for negozee, Boos & Associates will be supporting various initiatives, campaigns, and events including:
The 'NYC Summer Meetup' on June 16 in New York City
The 'negoziante summer seminar' on August 24 & 25 in Southern California.
Emprende Tax on November 10 & 11 in Houston, TX
Foro Empresarial negozee [FEN] in New York City on December 8
"One of the reasons we decided to partner with Boos is because they share a similar passion to serve Latino entrepreneurs. Based in Fresno, CA they understand our community and have many Latino Spanish-speaking CPAs and professionals on staff to help our members," said negozee CEO, Tony Martinez, EA.
"We're excited to join negozee as they fly around the country educating Latino business owners from California to Texas to New York!", said Roberto Perez, CPA of Boos & Associates.
Both Boos and negozee are committed to supporting Latino immigrant entrepreneurs as they launch and scale their businesses. To learn more, visit: https://www.booscpa.com/ and contact their Employee Retention Credit experts: