Xero propels Latino entrepreneurs through education and support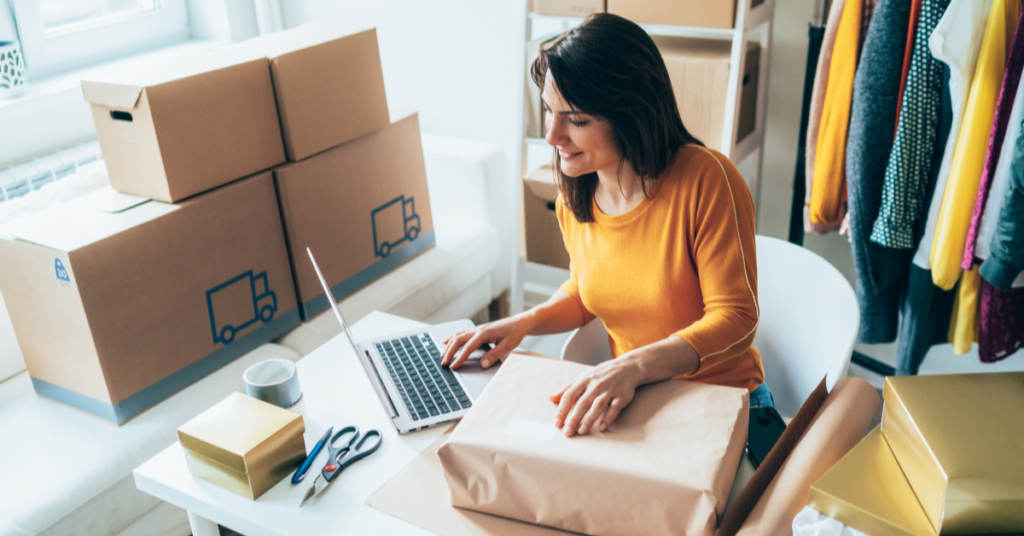 Did you know Latinos are among the most underbanked population groups in the U.S., according to government data? This is due to a history of banks charging higher fees, making loans less accessible and providing high-cost mortgages to people of color. These obstacles make it difficult for some small business owners to trust the systems in place that are meant to help them manage their finances and, ultimately, prevent them from taking a leap and starting their own business. Whether you want to start an online business full-time or learn how to make some extra money on the side, this piece will provide tips for Latino entrepreneurs to overcome specific challenges tied to their culture's history and thrive at all stages of their business journey.
Overcoming financial intimidation and build trust with fintech
For many, one of the most intimidating factors when starting a business or side hustle is how to manage the associated finances; but luckily as we head deeper into the digital age, there are several automated platforms that can help reduce this burden. In order to create a sustainable and successful business, it is recommended to utilize cloud-accounting technology to automate back-end financial processes right from the start. Before the pandemic, this kind of technology was viewed as a "nice to have," but in today's increasingly digital world, these capabilities have become a necessity. Cloud-accounting technology can ensure financial reports are accurate and increase productivity and efficiency.
Fintech platforms have also helped provide a solution for Latinos that are still untrustworthy of banking services. For instance, to send remittances, some Latinos have adopted platforms like MoneyGram or PayPal's Xoom for sending money to relatives back home. Further, there are also new offerings on the consumer market that help the Latino community, including bilingual digital wallets like PODERcard or B9, which link prepaid debit cards that can be used in stores and at ATMs, with no fees nor minimum amounts. Utilizing technologies like this can help overcome some of the most pressing and common challenges Latino business owners face.
Common financial challenges and setbacks to consider
Some of the most prevalent financial challenges present among Xero's Latino business owner community have to do with managing and maintaining healthy cash flow, including having a clear understanding of where their cash is going. This issue is prominent across the entire community, as many business owners co-mingle their personal and business funds, which can become an issue once tax season comes around. When a business owner does not have separate bank accounts for their business and personal funds, it can lead to missed opportunities for particular tax credits and deductibles.
In addition, many small business owners struggle with reporting on their financials and resort to manual methods, such as storing receipts in boxes and having loose (important!) papers throughout their office, which can complicate the accounting process. Considering the ink on receipts can easily fade and important documents can get lost in a junk pile, an accountant's job becomes more difficult and it prolongs the timeline for completed reports. Lastly, awareness is a major challenge as many aspiring business owners and side hustlers may not know about all the tools available to help them along the way, and which specific solutions will best suit their needs for the point they are at in their entrepreneurial journey. Latino entrepreneurs can help support each other by sharing resources via word of mouth and social media, and solutions providers can invest further in disseminating useful information in Latino business networks.
Cloud-based accounting can save the day
Cloud-based accounting has several fixes for the aforementioned challenges in the Latino business owner community. Its ability to automate processes and provide the support needed for back-end financials allows business owners and entrepreneurs to spend their time focusing on what they actually love—running the non-financial aspects of their business! Below are a few tips that one can benefit from when implementing cloud-accounting technology:
Handle immediate finance needs faster: Cloud accounting can automate many time-consuming tasks. From reconciling bank transactions to sending invoice reminders, the platform works to best serve the business needs in a timely and efficient manner.

Improve confidence in business numbers: Most financial technology providers protect and store data in one place so it's easy to see how a business is tracking with detailed analytics and business performance reports that help business owners keep a close eye on cash flow.

Do business anywhere: With a cloud accounting provider, business owners have access to business data and online tools at any time and at any place, which keeps essentials like invoicing and payroll at your fingertips.
In this day and age, business owners and side hustlers should consider cloud-based accounting technology to support their business in one way or another, so it's best to have a financial system in place from the start. To fight intimidation in this space, business owners can take small steps to incorporate financial technology; this could potentially be kickstarted by using an application for taxes once a year and scaling up as appropriate. Most cloud accounting providers also set their clients up with great training sessions to take advantage of and reap the full benefits of the investment.