Tax Colloquium
August 19, 2021 @ 8:00 am

-

August 21, 2021 @ 5:00 pm

PDT
Event Navigation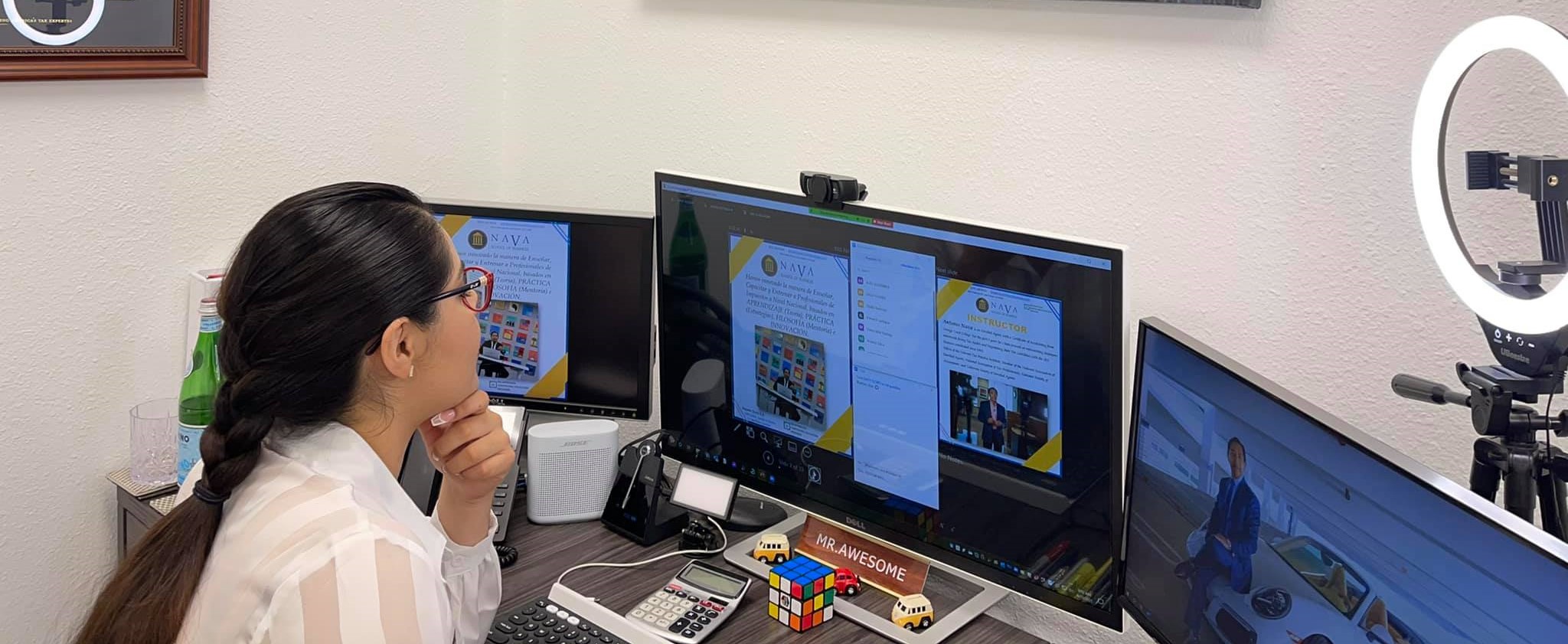 Usted es excelente preparador de impuestos, puede decir lo mismo como EMPRENDEDOR?
En NAVA School of Business le damos la educación técnica para perfeccionar sus habilidades como profesional de impuestos y al mismo tiempo le damos la MENTORÍA que usted necesita para finalmente ser compensado por sus servicios como SIEMPRE ha deseado.
¡Permítanos contribuir en su desarrollo tanto técnico como EMPRESARIAL! Nuestra misión es ayudarle a convertir su profesión en un negocio!
Jueves 19 de Agosto
8:20am PT –  IRS, Sr. Stakeholder Liaison: Ms. Lisa Hamilton
8:30am PT – IRS, Office of Professional Responsibility: Director of Return Preparer Office, Ms. Carol A. Campbell
9:25am PT – Importancia & Consecuencias de LLC, S-Corp & C-Corp
10:40am PT – Tax Preparer Due Diligence
11:35am PT – Tax Preparer Due Diligence
12:25pm PT – Lunch Break
1:30pm PT – Schedule C
2:25pm PT – Schedule E & K1
3:30pm PT – Earned Income Credit & Child Tax Credit
Viernes 20 de Agosto
8:15am PT – IRS, Collection Territory Manager; Mr. Francis Miller
9:05am PT – IRS, Taxpayer Advocate Service Department
10:10am PT – Auditorias de Earned Income Credit/Child Tax Credit
11:05am PT – Depreciación
1:05pm PT – Share Economy
2:00pm PT – Home Office
3:10pm PT – Shareholder Basis
4:05pm PT – Last Minute Tax Updates
Sabado 21 de Agosto
10:05am PT – Diversifica tu negocio con Insurance services
11:00am PT – Sistematizacion Interna de Oficina
11:50am PT – CRM & Base De Datos
12:35pm PT – Cual Es Su Domain?
1:00pm PT – Importancia en Educacion
1:45pm PT – Empleado VS. Contratista
2:40pm PT – Set your Mind for Success
---