$500 para Indocumentados en California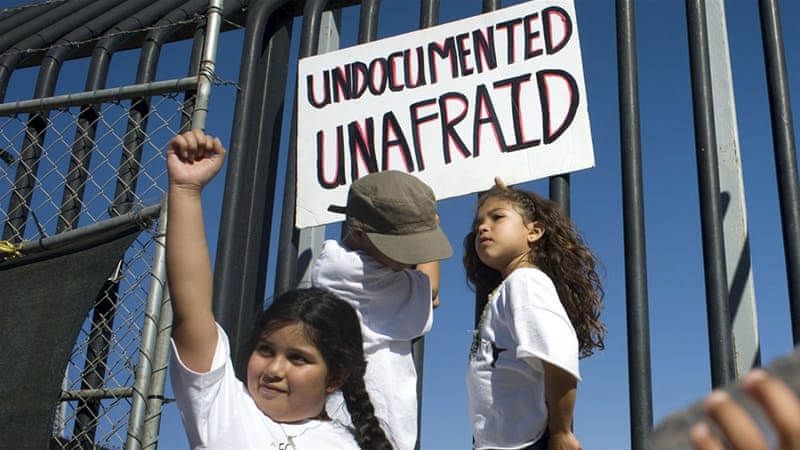 A partir del lunes 18 de mayo, los inmigrantes indocumentados de California pueden comenzar a solicitar pagos de ayuda bajo el plan de asistencia de emergencia coronavirus.
En abril, el Gobernador Newsom anunció un fondo de $75 millones para adultos indocumentados que viven en California. Un adulto indocumentado puede recibir $500, con un máximo de $1,000 por hogar.
Desde que se hizo el anuncio, muchos inmigrantes indocumentados han estado esperando para información de como y donde aplicar. California tiene más de tres millones de inmigrantes indocumentados.
Con los fondos repartidos entre tantas personas, la mayoría de las familias no recibirán dinero. Las solicitudes se aprueban por orden de llegada, hasta que se agote el dinero.
Cómo Aplicar
El Proyecto de Asistencia para Ayuda de Desastres para Inmigrantes distribuirá $75 millones en fondos estatales a 12 organizaciones en California.
Las organizaciones fueron seleccionadas entre los contratistas de Financiamiento de Servicios de Inmigración que tienen acuerdos existentes con el estado. El Departamento de Servicios Sociales también seleccionó organizaciones sin fines de lucro que tienen la capacidad de proporcionar un gran volumen de servicios de asistencia de aplicaciones a poblaciones indocumentadas en ciertas regiones del estado.
Las solicitudes estarán disponibles hasta que se agoten los fondos para cada región.
Elegibilidad
Un solicitante debe ser indocumentado, mayor de 18 años de edad, no ser elegible para la asistencia federal relacionada con COVID-19, como el cheque de estímulo o el desempleo, y ser capaz de demostrar que ha enfrentado dificultades financieras como resultado de la pandemia.
Las organizaciones verificarán los documentos del solicitante para asegurarse de que si tenga una necesidad financiera y tomarán las decisiones finales.
Dónde Aplicar
Para solicitarlo, los inmigrantes indocumentados deben comunicarse con el grupo que representa su área:
Norte de California
California Human Development Corporation
(707) 228-1338 www.californiahumandevelopment.org/
Para los condados de Alpine, Amador, Butte, Calaveras, Colusa, Del Norte, El Dorado, Glenn, Humboldt, Lake, Lassen, Mendocino, Modoc, Napa, Nevada, Pleasure, Plumas, Shasta, Sierra, Siskiyou, Solano, Sonoma Tehama, Trinity
Área de la Bahía
Catholic Charities of California
Alameda and Contra Costa: www.cceb.org
Marin, San Francisco, San Mateo: www.catholiccharitiessf.org/
Santa Clara: www.catholiccharitiesscc.org/
Costa Central
Mixteco / Indígena Community Organizing Project (MICOP)
www.mixteco.org/drai/3
Santa Barbara: (805) 519-7776
Ventura: (805) 519-7774
Community Action Board Santa Cruz
(800) 228-6820 www.cabinc.org/
Covering Monterey, San Benito, San Luis Obispo, Santa Cruz
Valle Central
United Farm Workers Foundation (UFWF)
(877) 527-6660 www.ufwfoundation.org
Covering Ash, Kern, Kings, Wood, Merced, Tulare and Mono
California Rural Legal Assistance Foundation (CRLAF)
(877) 557-0521 www.crlaf.org/drai
Covering Mariposa, Sacramento, San Joaquin, Stanislaus, Sutter, Tuolumne Yolo and Yuba
Los Angeles y el Condado de Orange
Asian Americans Advancing Justice
(213) 241-8880 www.advancingjustice-la.org
Coalition for Humane Immigrant Rights (CHIRLA)
(213) 201-8700 www.chirla.org
Los Angeles Central American Resource Center (CARECEN)
(213) 315-2659 www.carecen-la.org/
Inland Empire
San Bernardino Community Service Center
(888) 444-0170, (909) 521-7535 www.sbcscinc.org
Covering Inyo, Riverside, San Bernardino
TODEC Legal Center Perris
(888) 863-3291 www.TODEC.org
Covering Inyo, Riverside, San Bernardino
San Diego y el Condado Imperial
Jewish Family Service of San Diego
Imperial County: 760-206-3242
San Diego County: 858-206-8281
Preguntas y Respuestas
¿Cuándo puedo empezar a aplicar?
A partir del lunes 18 de Mayo a las 9am.
¿Qué documentos me van a pedir?
Le van a pedir documentos para verificar su necesidad. Como su planilla de impuestos, su bill de la luz, y su identificacion.
¿Compartirán mi información personal?
No. La información proporcionada a las organizaciones sin fines de lucro solo se utilizará para confirmar la elegibilidad y proporcionar la asistencia de ayuda a las personas elegibles. Las organizaciones compartirán información demográfica general (por ejemplo, edad, género, idioma preferido, etc.) con el Estado de California sobre los solicitantes, pero no se proporcionará información personal (por ejemplo, nombre, dirección, etc.) a ninguna agencia gubernamental.
Si solicito esta asistencia, ¿afectará mi capacidad para obtener mi residencia o ciudadanía? ¿cuenta como carga pública?
El gobierno federal no ve esta asistencia como un beneficio público para consideración de cargo pública. Sin embargo, USCIS no ha emitido orientaciones específicas relacionadas con esta asistencia.
Si tiene preguntas sobre su estatus migratorio y esta asistencia, por favor consulte con una abogada de inmigración. Para más información, incluyendo una lista de proveedores de servicios de inmigración gratuitos y de bajo costo, revisa la Guía para los Californianos Inmigrantes.
Si el dinero se agota, ¿hay otro dinero o ayuda?
Los Grantmakers Concerned con Inmigrantes y Refugiados (GCIR) lanzaron el Fondo de Resiliencia para Inmigrantes de California, que busca recaudar $50 millones para proporcionar asistencia a los californianos indocumentados que no son elegibles para el alivio federal COVID-19 o otros programas estatales. El Fondo de Resiliencia es un esfuerzo separado que desembolsa contribuciones privadas para ayudar a los californianos indocumentados con las dificultades económicas causadas por esta pandemia. Para ver una lista de organizaciones que distribuyen asistencia para desastres del Fondo de Resiliencia, visite www.immigrantfundca.org/
Me avisan si tienen preguntas. Gracias,
Antonio Martinez